Victorian outfits were highly fashionable. The fashion and style took gradual changes over the decades of this era. Victorian women's outfits changed more rapidly than Victorian men's outfits. Victorian people had different types of outfits for different occasions. Not everybody could afford many outfits. Only the upper-class people had multiple outfits in their wardrobe. Here an overall view on the Victorian outfits will be given.
Looking for a Victorian Outfit? Click Here!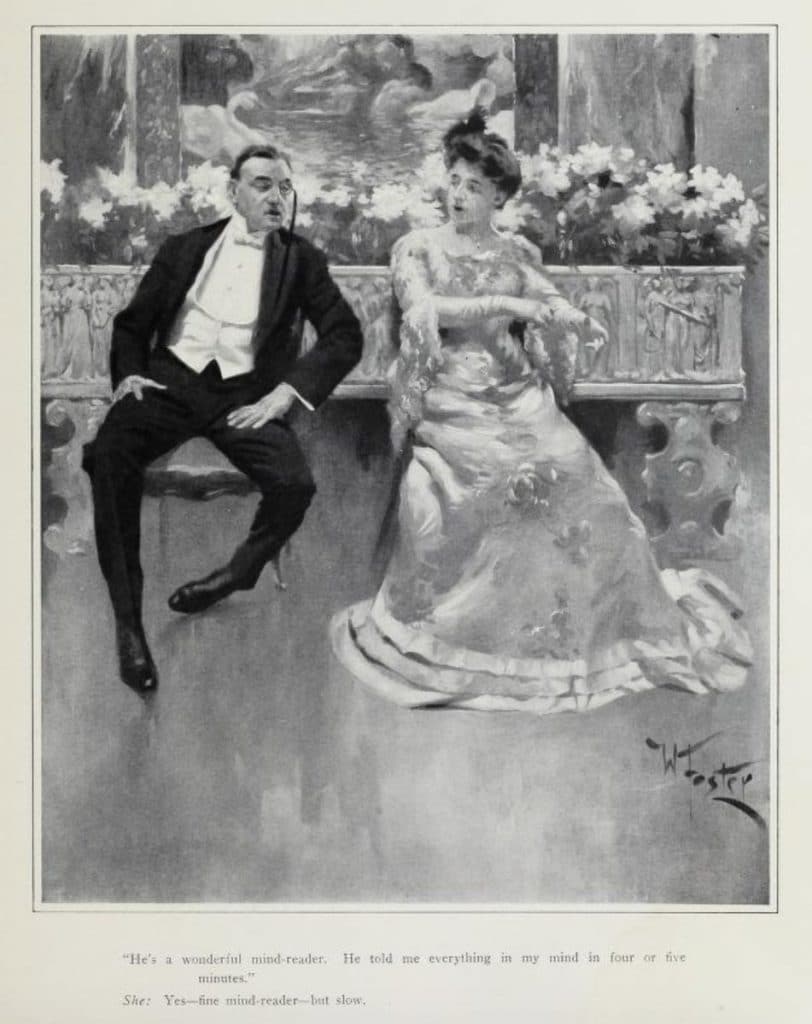 Victorian outfits of women
Gowns
Victorian women had gowns for different occasions. Wedding gown, ball gown, tea gown, mourning gown are some of the major ones. Initially, the gowns had a tight-fitting long pointed bodice. By 1845 the bodice became wider into a V shape. The shoulder sleeve line dropped and restricted the arm movement. The evening gowns had bare shoulder and upper part of the chest. The neckline had laces and fabric pleats. This fashion was limited to high and middle-class women. White wedding gowns became the trending fashion in this era. They were often made of silk for upper-class women. They also had laces trimmed on them. In 1866, Princess gown came into fashion. It was a one-piece gown with multiple joined panels from shoulder to hem. Later these gowns became slimmer and better fitting. In 1883, a new design of Bustle came into fashion. It had fewer drapes, and the bodice was narrower than the Princess gown.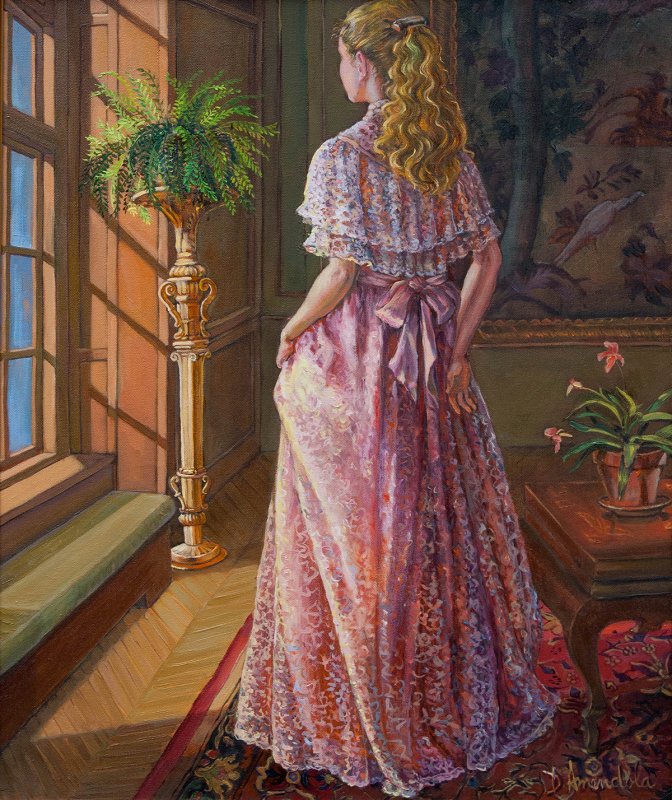 Skirts
In most cases, Victorian women's outfits consisted of a skirt that was attached to the bodice to look like one piece. During this era, there were variations in silhouettes of Victorian skirts to match both day and evening wears. There was a unique skirt for riding called a split skirt. Skirts for other sports were also available. The hunting skirts were up to the ankle-length. Later the skirts became tightly fitted over the hip and flared just above the knees.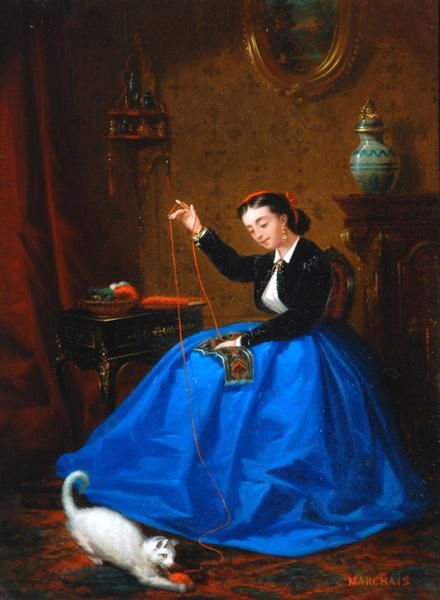 Blouses, Shirts, Tops
During the initial period of this era, Victorian blouses called waists were popular among Victorian women. These blouses had a high neck. In the 1860s, the Garibaldi blouse came into fashion that had a lower neckline, but the sleeves were ballooned out. In the 1880s, the high neck was reintroduced. In the 1890s, gigantic puffy mutton sleeves were the fashion. Victorian tops were decorated with ruffles, pintucks, fussy frills, and bows. Back buttoned-up Victorian lace blouses were mostly worn by women in the later Victorian to the Edwardian era.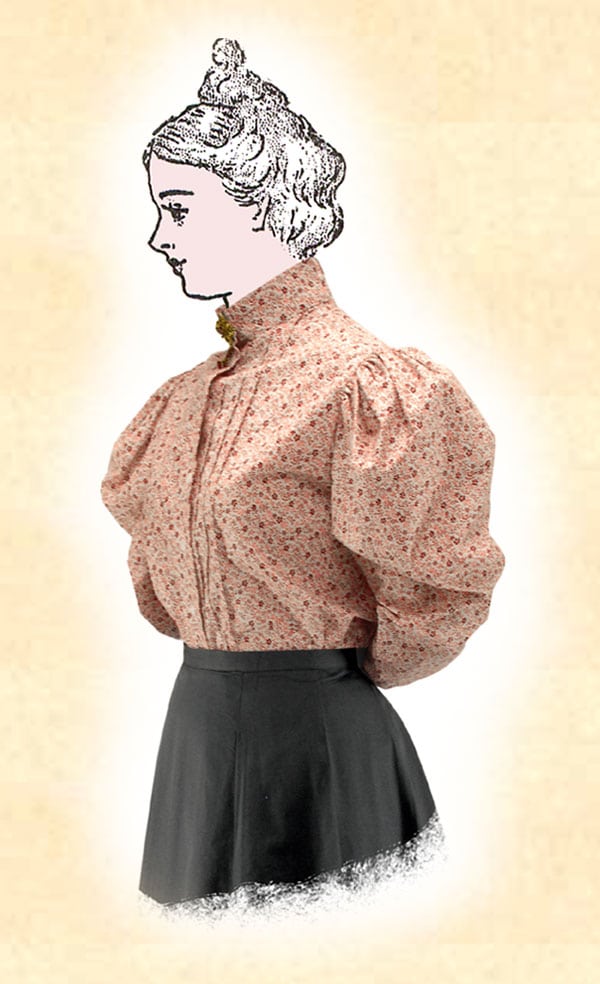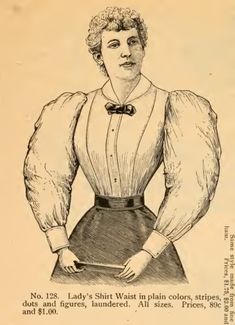 Coats, Jackets
Victorian women would wear capes, cloaks, coats, and jackets in cold winters. Long coats would cover the entire dress. Victorian women wore small fur-trimmed caplets during winter sports like ice skating. Victorian coats and jackets were up to hip length and had lapels or a big collar like that of men's. The bolero style jacket became popular in the mid-Victorian era that was worn over blouses. Many of today's popular jackets and coats originated in the late Victorian era.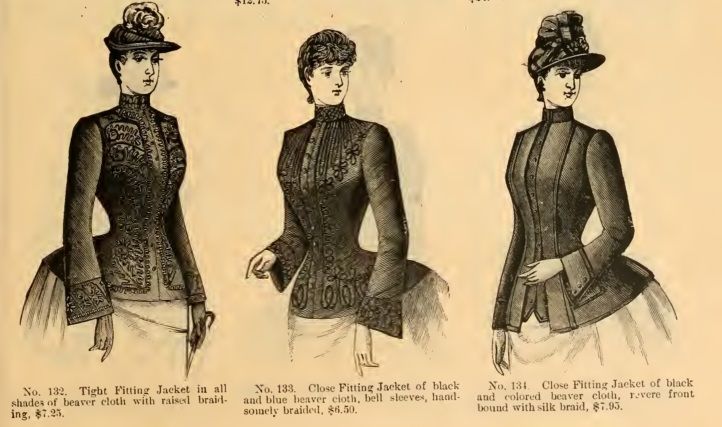 Underwear – Petticoats, Stockings, Chemise
Upper-class women wore underwear made of linen or silk. For the lower class, it was cotton or linen. The first thing women would wear was drawers or bloomers. The two separate legs were joined at the waist by a drawstring or buttons.
Stockings were held up by garters that reached just above or below the knee.
The chemise was one-piece, sleeveless underwear with a round neck, and was often trimmed with lace. Corset was worn on top of the chemise. It was worn to ensure a tiny waist and push the breasts up to create a cleavage.
Three to six petticoats were worn to create a bell shape for the skirt. Over-petticoat was the last petticoat that was made of silk, cotton, or satin.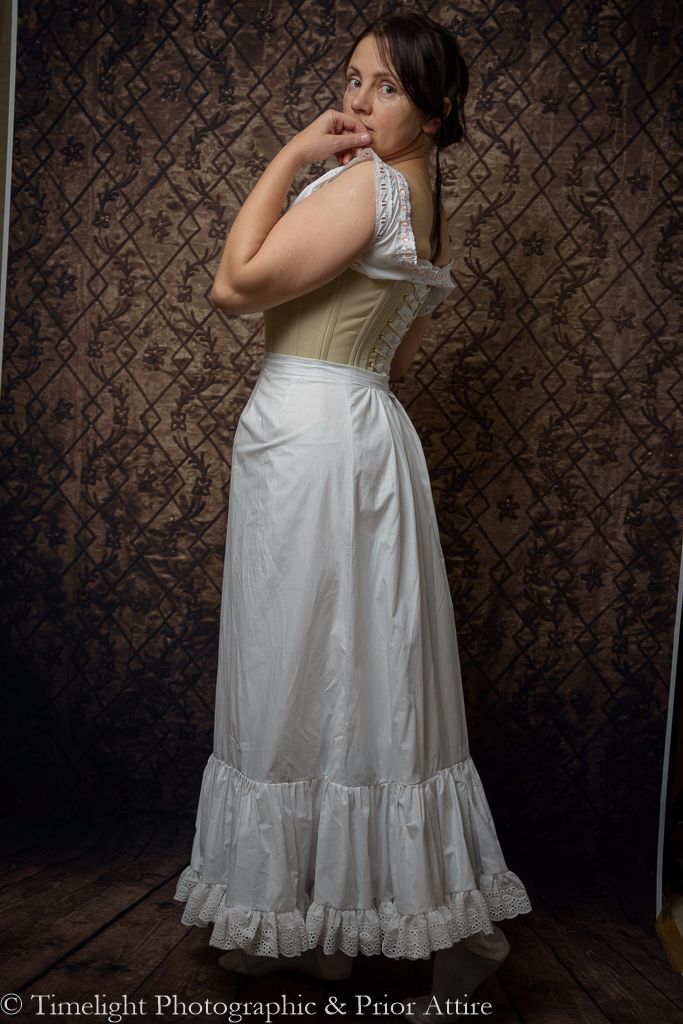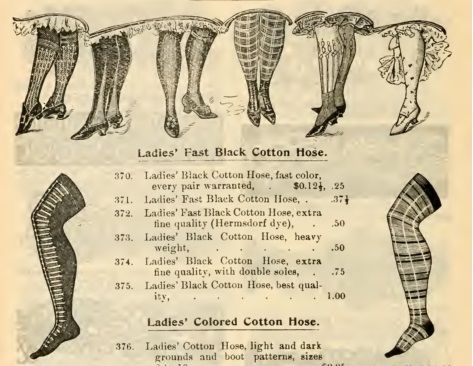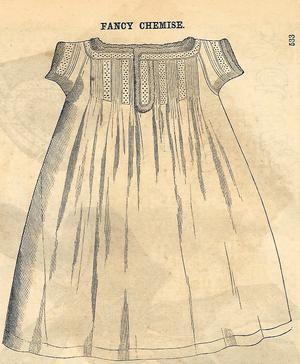 Boots and Shoes
High heeled, black lace-up Victorian boots were very fashionable at that time. They were also called granny boots, Lolita boots, Old West boots, or witch's boots. In the late Victorian era, button-up boots and low heel Oxford shoes came into fashion. A flat or level heel slipper was the evening footwear.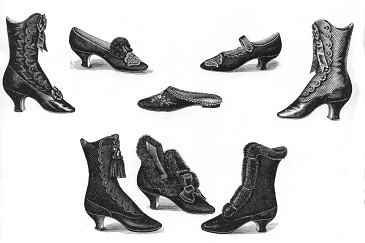 Hats
Victorian style hats were decorated with flowers, ribbon, jewels, and feathers. Victorian bonnets, lace caps, and headdresses were also fashionable. Small toques or straw sailors were the styles of sports hat. The size and shape of Victorian hats changed over the decades.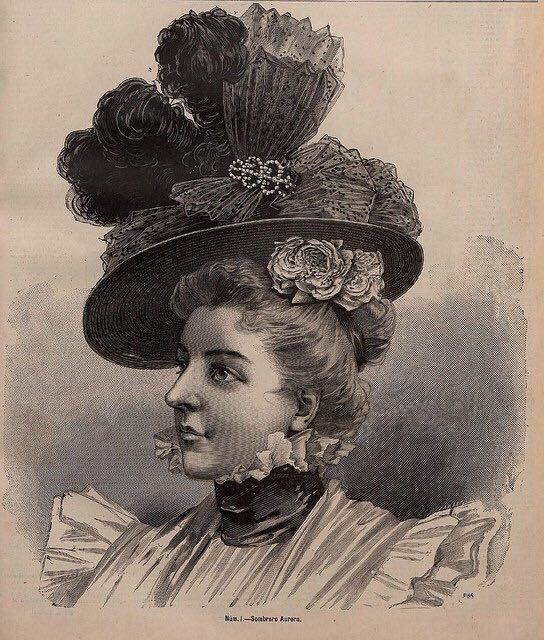 Accessories
Victorian women also had some accessories to complete their outfits. Hair jewelry like knit snood or clip; hand fan; short or long Victorian gloves; Victorian purse, handbag or small pouch; a wide Medici belt were the standard accessories.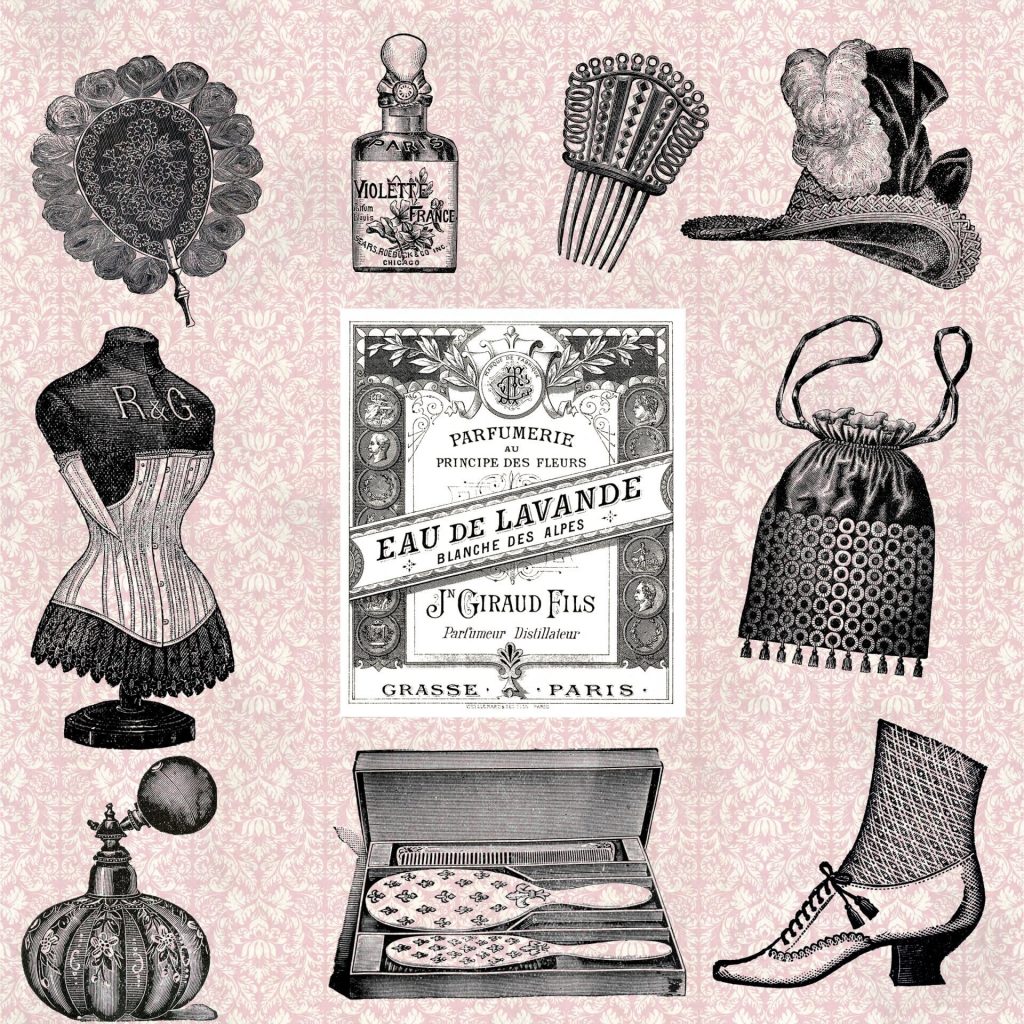 Victorian Men's Outfits
Suits and Coats
The suit was the typical outfit of Victorian gentlemen. The coat was commonly worn by Victorian men with a shirt, vest, and pants. Victorian coats had different styles, such as cutaway coat, morning coat, frock coat, tailcoat, and sack suit. Victorian coats were the final garment of any outfit.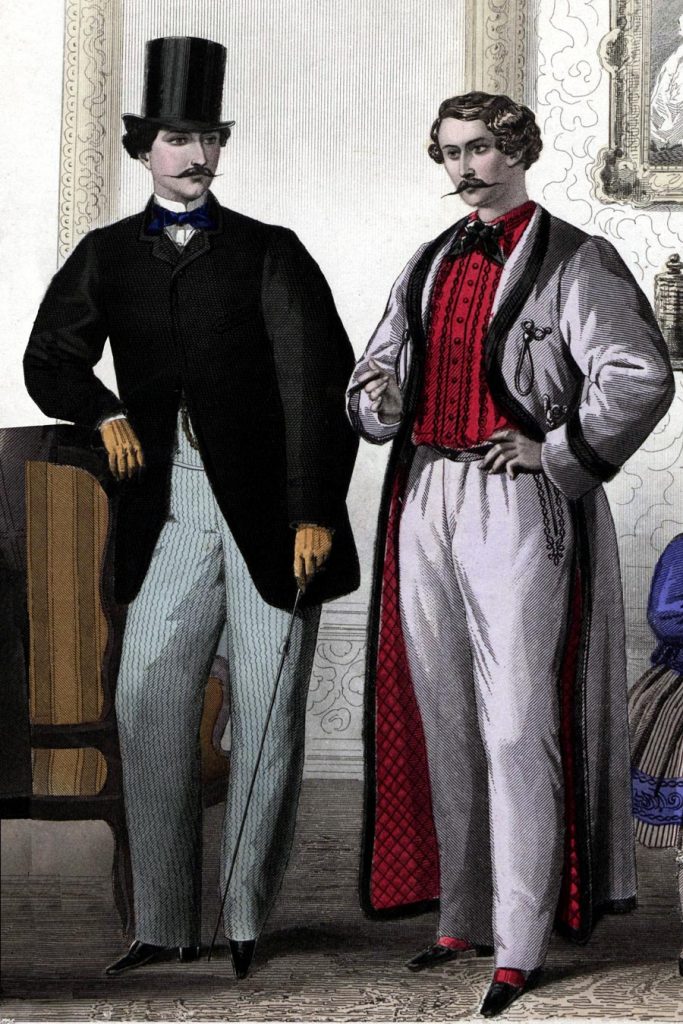 Vests
The vest was a standard part of Victorian men's outfits. Most often, the vest had contrasting colors to the rest of the suit. Vests were either single-breasted or double-breasted. They might have shawl lapels, notch lapels, or no lapels. Patterns changed throughout the era, such as plaid, paisley, stripes, and brocade.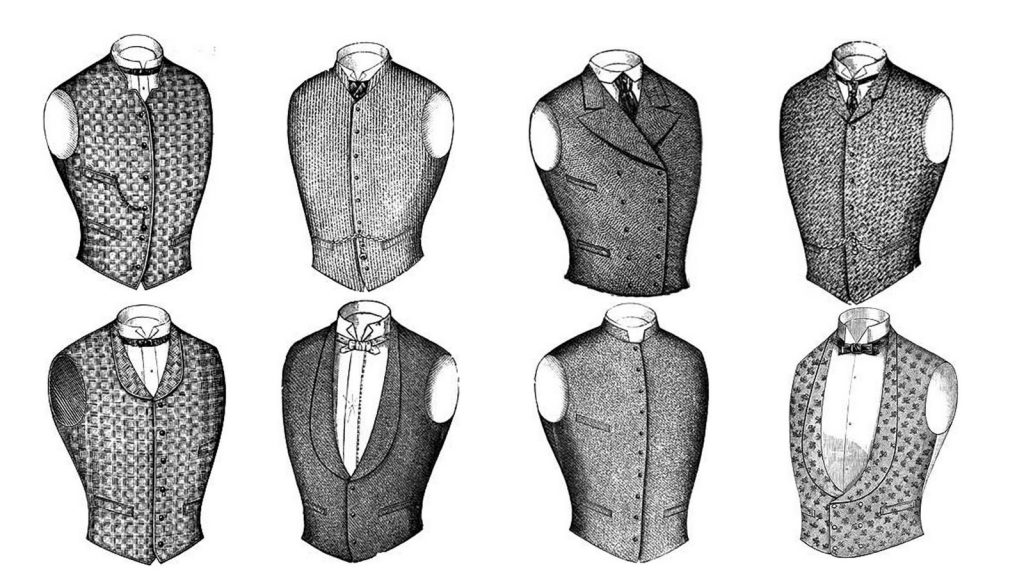 Shirts
Victorian gentlemen living in the city wore plain white shirts. Working men wore dark color shirts as they were easier to keep clean. Formal shirts had wingtip collars and a stiff front. Everyday shirts were with bib front, yoke, and with or without collars. Casual shirts were loose-fitting and had a soft collar. It was easier to keep a collarless shirt with a detachable wingtip, club, or banker collar cleaner.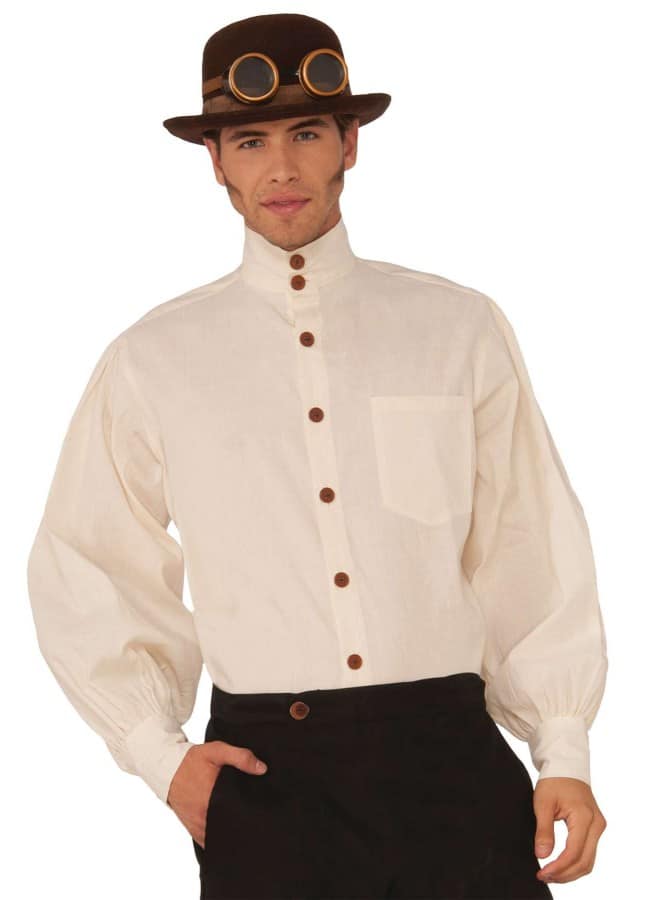 Pants
Victorian men's pants were high waisted and were available in different colors, patterns, and widths. The fashion would change yearly or over the decades. Broad stripes were famous during the initial period of this era, but later narrow strips became the trend.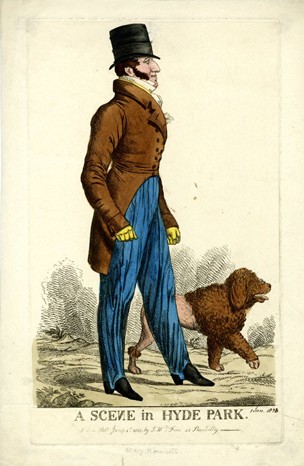 Shoes and Boots
Victorian men usually wore lace-up or button up shoes and boots. They were mid to high calf length and mostly had a low heel and pointed toe. Boots like cavalry boots or early Western boots were worn to work.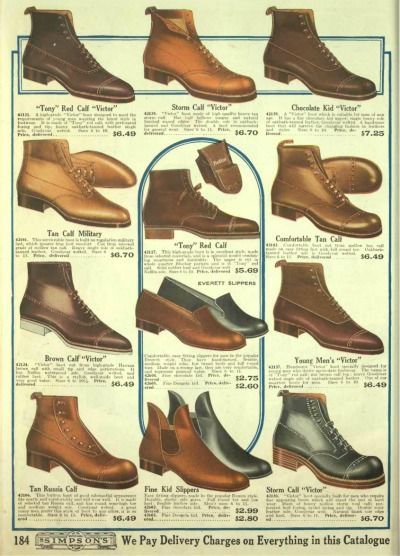 Hats
The top hat was the formal hat whose height and shape changed over the years. Gentlemen also wore round-top bowler or derby hat. The full brim planter or plantation hat was more popular among the country folks. Later the center dent homburg and fedora came into fashion as the city hats. Upper-class men used to wear a fez or smoking cap indoors. The pith helmet was the safari hat.
Neckties
Initially, men wore ascots and cravats. The tying method changed from year to year. Long neckties became common later in this era. Knots were thin and were hand-knit or had a square end made of silk. Bow ties and neck scarfs were also worn as a fashion. Common patterns included thin stripes, damask, solids, small polka dots, and paisley.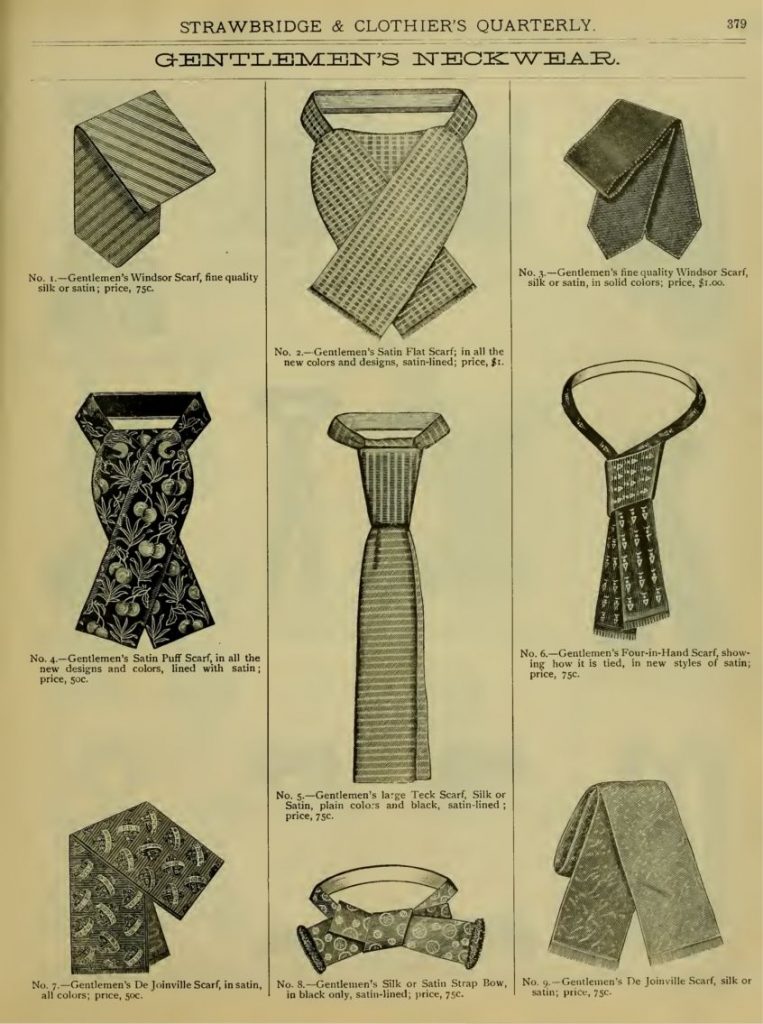 Accessories
Standard accessories of Victorian men's outfits were a pair of leather or cloth gloves, suspenders to hold up pants, wools spats to keep the boots clean, a pocket chain watch, a tie pin on the cravat, cufflinks for shirts and often a walking cane or black rolled umbrella.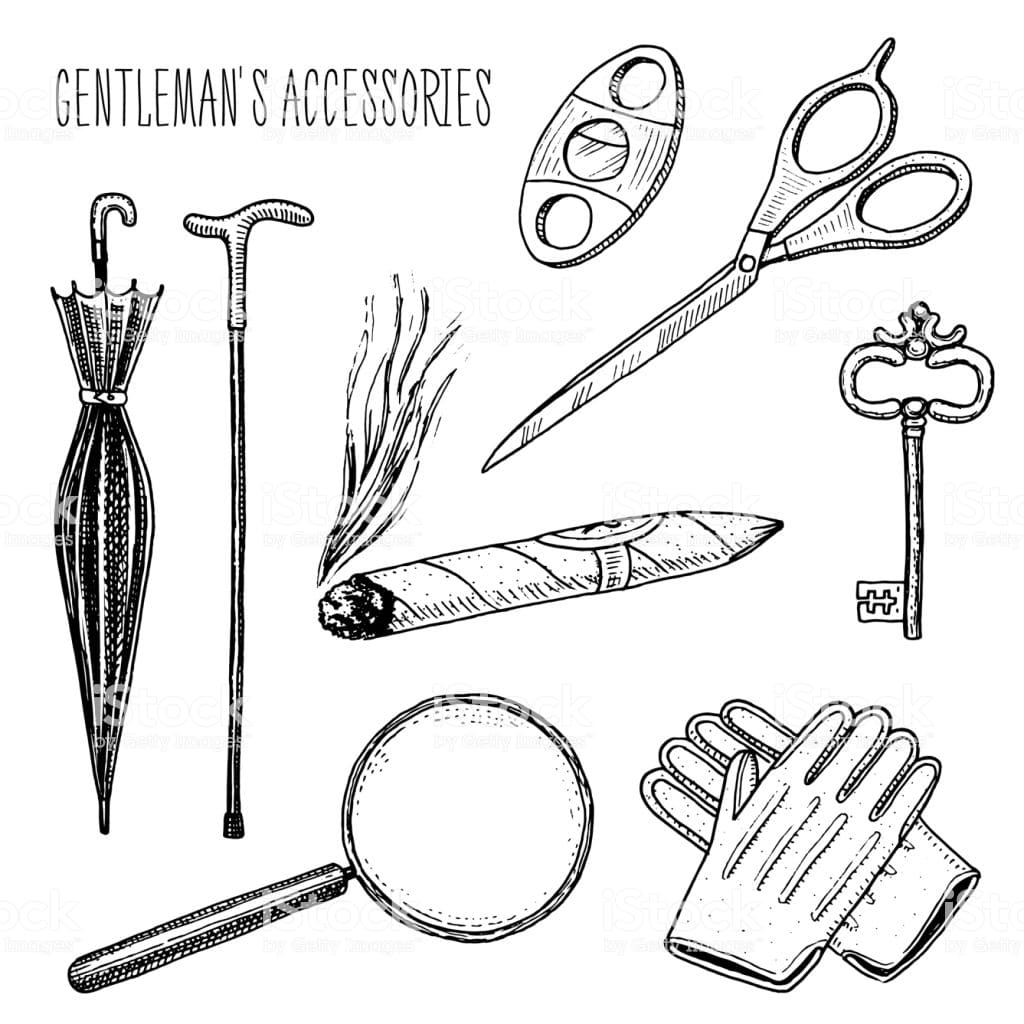 Victorian Children's Outfits
Upper and middle-class children wore miniature versions of adult outfits. Poor children often wore rich kids' old clothing. Infants and toddlers of both genders wore white gowns. As they grew up, boys wore suits, sailor clothes, or sporty knicker outfits, and girls wore long or short dresses with aprons. Bonnets were for young girls while caps and straw hats were worn by boys. Both boys and girls wore button-up boots. They wore long coats and jackets in winter.
Modern Victorian Outfits
The popularity of Victorian outfits is still present. In fact, many of today's trending styles have come from the Victorian era. Keeping this in mind, fashion designers have tried to recreate the Victorian outfits with some modern designs. These outfits have the style of the Victorian era, but they are more comfortable for both men and women. You can buy these chic Victorian outfits from various online stores. These outfits also include the Victorian era designs such as ruffled bibs, lace panels, high collars, big bow-ties, and so on. Victorian fashion lovers need Victorian outfits for attending opera, wedding, or any costume party. You can look dramatic and bold or sweet and romantic in these outfits.
Conclusion
Victorian fashion is of great interest to fashion lovers and researchers. Victorian style was the inspiration behind many of today's fashion. The Victorian outfits still make both men and women look gentle and charming. You can give yourself a stunning look by choosing proper Victorian outfits.