Cocktail dresses are the kind of dresses people wear on various occasions. Well, they are named that way because it's the dress worn in places where there might be cocktails. There isn't any specific style of them. But in the 1930s, fashion had less variety and almost limited to certain parts. So, the design or style of the dresses was mostly stereotypical.
In the 1930s, Hollywood movies were taking over the fashion world. Various actresses used to set different trends. They started growing their individualism and their own signature fashion. The only glamorous dresses back then were cocktail dresses.
Here we will be discussing 1930's cocktail dresses in detail. This will surely give you some new ideas and inspirations to come up with your own version as well.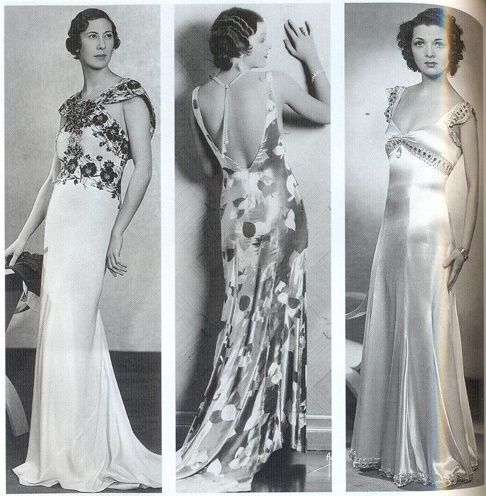 Let's dive in without delay.
Fashion in history of 1930
Fashion in the 1930s was actually completely different from the style in the 1920s. In the '20s, women were more into loose, knee-length dresses. And used to have a boyish charm in their fashion. But later on, that completely washed off around 1933. Women got more into modest and fitting clothes.
In the '30s fashion women started moving towards the feminine side more. As we said, earlier fashion in the '30s was mostly inspired by Hollywood actresses. And at that time, women were getting more empowered than before. So, they got to try out different things they wanted to do.
Well, it was the perfect time for women's fashion to take a leap in terms of formal clothing as the Hollywood actresses ruled the fashion world. They surely had to attend formal events every now and then. Whatever they wore on those events can presumably be the cocktail dresses of the 1930s.
The most contributions in the fashion of the 1930s came from Coco Chanel and Madeleine Vionnet. Vionnet was a French designer who made the cross-cut bias a renowned pattern for dresses.
Now let's go through some in the detailed information of the cocktail dresses in 1930's fashion.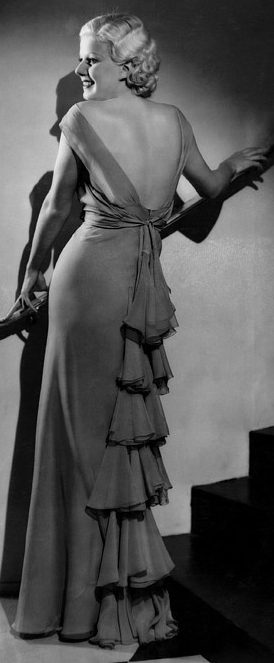 Cocktail dresses of the 1930s in details
1930's party dress was a lot different than the 1920's party dress. In the '20s, the dresses used to be shorter and sleeveless as well. But in the 30's that picture completely changed. They used the run-up to the ankle length. In some cases, they used to run a bit shorter but never got up to the knee height.
These dresses used to have sleeves, unlike dresses in the 1920s. The sleeves added a different kind of flair to them. Having the sleeves on the dresses created versatility in them. Because of that, women could move from one occasion to another without having to change clothes. For example, they would need to change a cloth from going to an afternoon tea party to a cocktail party. With the added sleeve, they could do both of them with the same dress as it creates such a look that goes well with both kinds of occasions.
Besides the complete cocktail attire, women preferred wide-leg pantsuits as well. Especially the leading ladies of Hollywood in the 1930's used to go for this kind of look. This was the very first time when formalwear and sportswear became a perfect combination. This was a different take on cocktail dresses at that time.
Even though the leading ladies wore pantsuits, it wasn't much popular among general people. They mostly opted for the evening gowns. These gowns were combined with various kinds of accessories and had different sorts of style to them.
For fabrics, there were lots of options. Such as chiffon, silk, satin, and crepe de chine. They all had a bias cut, which is the signature cut of 1930's fashion. These dresses used to have hems touching the floor and small trains on the back.
A 1930s evening dress used to have a tight-fitting towards the waist and hips. Over and under the waist, they used to get wider as the length increased. They used to be very puffed and had vertical layers on them.
Some of them had long sleeves, some were short, some were thin, and some were utterly sleeveless. As time passed by, many different styles and designs came into play. Such as high necks and halter styles. They also had a plunging back to make them look even sexier. This was the first time for backless dresses in parties and occasions.
During the summer season, classic styles such as floral prints on chiffon using expensive silk were replaced by cocktail dresses. You might have seen this in many famous movies to date. Women used to reserve these dresses for formal occasions as they had a different kind of presence to them. The color choices back then were mostly black, blue, peach, green, and pink. Along with them, women used to wear darker tones of jewelry.
With the arrival of cocktail dresses, they all somehow vanished as women were more into these types of dresses. As these cocktail dresses have variety and simplicity, you expect informal clothing; they were the favorite choice of women. Also, due to the wide ranges of styling options, women were more into them.
They could go backless or go wholly covered. They had the option to have sleeves and also could go sleeveless. There were different kinds of patterns and designs on the dresses as well. Even without any design, they could go for solid colors to look gorgeous at any party.
One drawback of these dresses was limited styles. As everyone had an eye for these dresses, no one could really have a unique look for themselves. Although people could come up with different accessories and combine them with their dresses, the base was almost the same for all. Apart from that, these dresses were really a gem back in that time.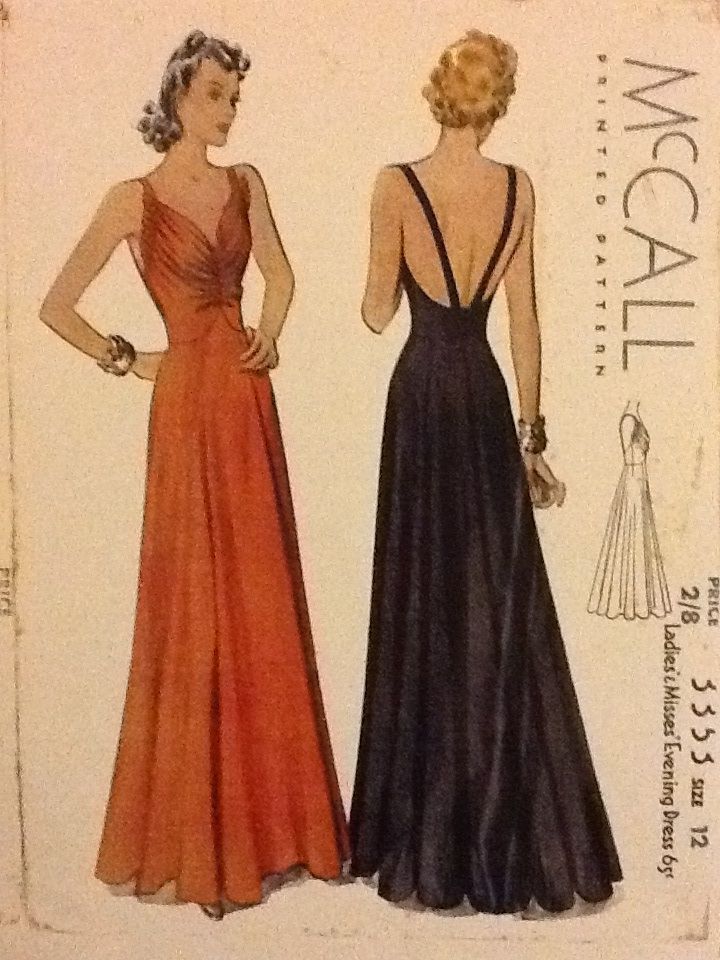 1930's effect on modern days
Almost all the formal gowns you get to see today have some or even complete inspiration from the gowns in the 1930s. You can also call it the golden time of fashion or the foundation of modern fashion.
The gowns have floor-length draping or open back without sleeves and the sequin ones all of them are initially from the 1930s. They all are back in style now, taking inspiration from the Hollywood actresses back then. To name a few, Bette Davis, Marlene Dietrich, Carole Lombard, Katherine Hepburn, and so many more. They set the trend of these cocktail dresses and so much more.
Even some actresses of modern days follow these styles. They walk on the red carpets wearing 1930's inspired gowns and cocktail dresses. The form has become a classic look and a favorite one for many people. The golden years of fashion for Hollywood are still adorned with the same kind of passion. Also, many designers of modern take most of their inspiration from 1930's dresses.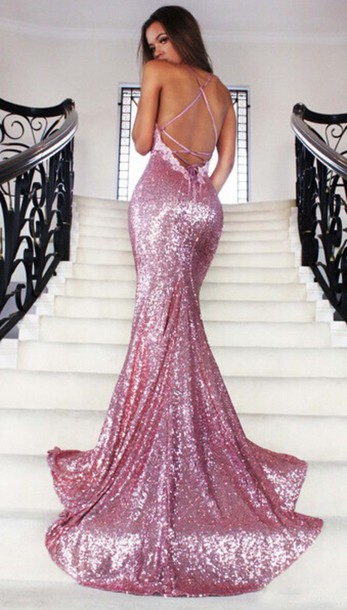 Conclusion
Well, we tried bringing you the most we could gather on 1930's cocktail dresses. As you can see, these dresses have their heritage and hold a definite significance in people's lives. They have inspired many of the fashion designers to come up with beautiful dresses to date. These are the dresses that created the base for modern fashion.